Watch this interview with Bruce Laing, Baringa and Andrew Kouloumbrides, Xceptor, to find out what financial institutions have done so far, what they should do next and how technology is key to solving the challenges.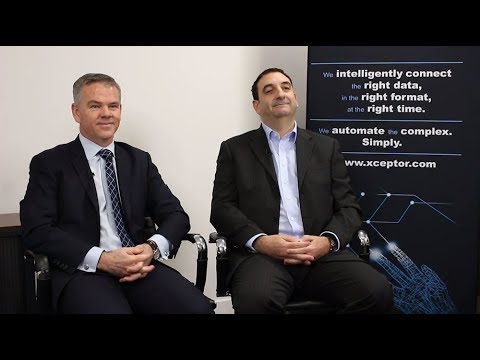 Play
CURRENT STATE
Thousands of contracts referencing IBOR which is due to be discontinued by 2021
A large number of contracts, some dating back 30 years, still reference IBOR which is due to be discontinued. The transitioning to the new RFRs involves the renegotiation, management and coordination of high volumes of contracts and IBOR reference materials.
CHALLENGE
Legacy IBOR documentation and correspondance typically sits within emails and PDF attachments
Finding all the data and transforming it requires large amount of resources and is a highly manual task susceptible to human error.
XCEPTOR SOLUTION
Data, automation and AI in a single solution
Using a blend of rules-based processing and artificial intelligence, Xceptor is easily able to digitise existing contracts and documentation ready for interrogation. Xceptor can identify IBOR references and clauses in documentation as well as aggregate, filter and validate IBOR product financial data. This enables Xceptor to perform calculations to understand direct and indirect exposure across products, currencies, clients and geographies.
Xceptor issues new documentation in multiple formats referencing appropriate fallback language, new RFRs and terms of agreement.